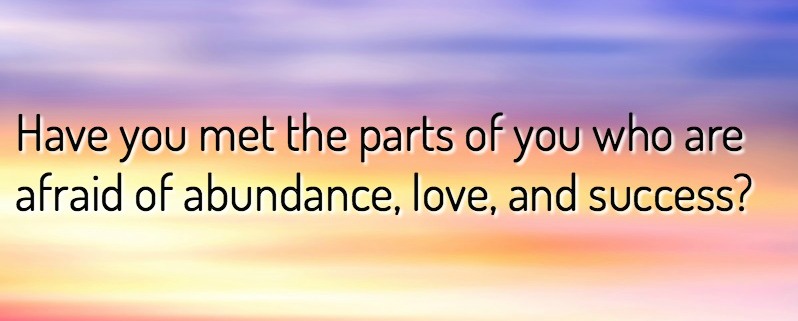 Manifestation isn't always rainbows and unicorns.
There are parts of us who have learned to be afraid of abundance, love, and success.
When we don't support these parts in their healing, no matter how many vision boards we make, we energetically block the flow of the things we want most.