How to Get Lucky in Business
If you scroll through Instagram and Facebook, it may seem like other people are getting lucky in business.
You see them traveling, making money, getting clients, and doing everything that you've been wanting to do. It may seem like they got lucky because they know someone or were in the right place at the right time, but most likely that's not the truth.
Only a small percentage of people get lucky at the beginning and see their business expand exponentially from it.
Most people who get lucky, receive a "stroke of luck" after years of hard work and "failing."
These people end up getting lucky because they keep showing up instead of giving up.
So, if you want to get lucky and see your business take off, do the following:
Keep showing up everyday.
Fail, get back up, learn, and try again.
Be of service from your heart rather than your desire to gain approval.
Surround yourself with others who are a step ahead of you or just as committed as you are.
Get a mentor to support you.

I want to support you through your process of self and business expansion so that you can experience the luck that ALWAYS comes after showing up in your business consistently. 

Click here to fill out an application to talk with me about how I can support you.
Each month until the end of the year, I will be taking on 3 new clients to support in making a big impact on this planet and receiving a lot of abundance in exchange for their impact.
I will only take you on if I think you are ready to have a big impact and receive a lot of abundance in exchange for your gifts.
What do you say? Are you ready to expand? Click here: Apply to talk with Lloyd
Big Love,
Lloyd
PS. Here are some of the latest pics from my South African adventure.
This first video is me walking down the steps to the beach from my Airbnb in Herrold's Bay.
This pic is from the pristine beach of Noetzie.
This pic is moments before I actually fell while rock climbing. Ouch! I'm still recovering from a bruised tail bone.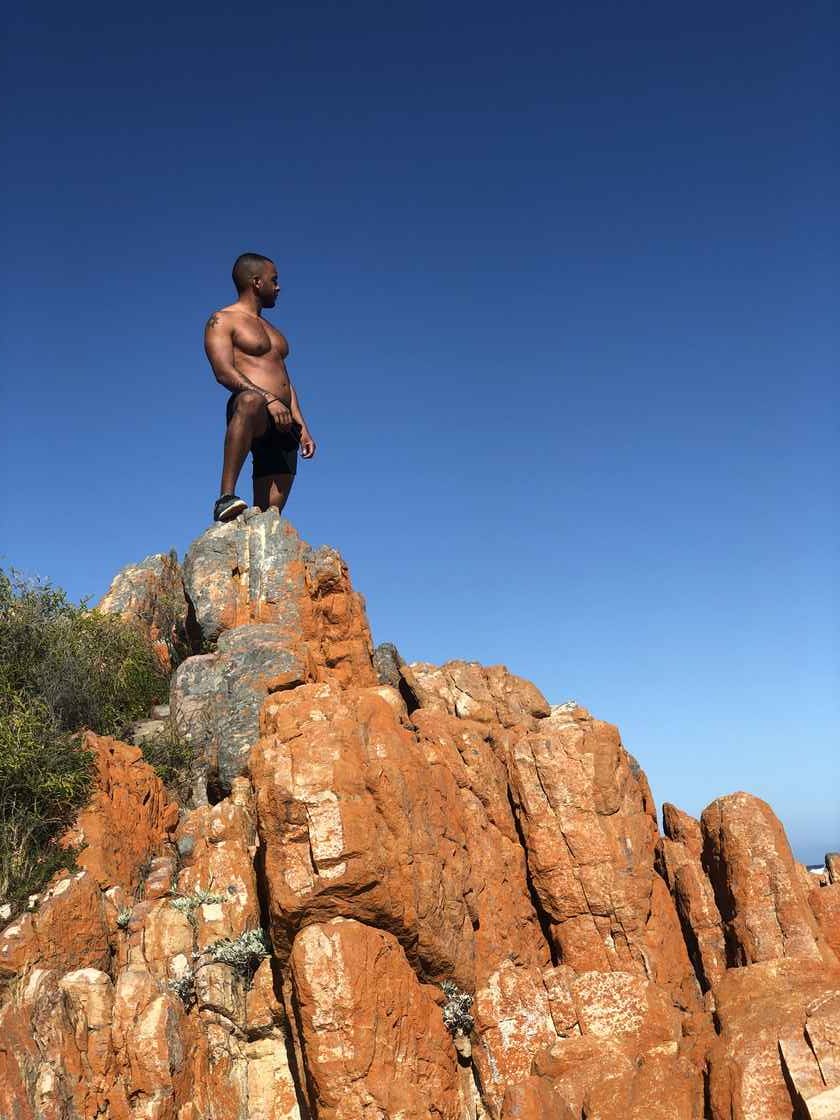 This pic is the incredible view from the Airbnb. You'd be surprised what you can get for less than $100/night!
Lastly, this is the beach/lagoon at Noetzie Beach.